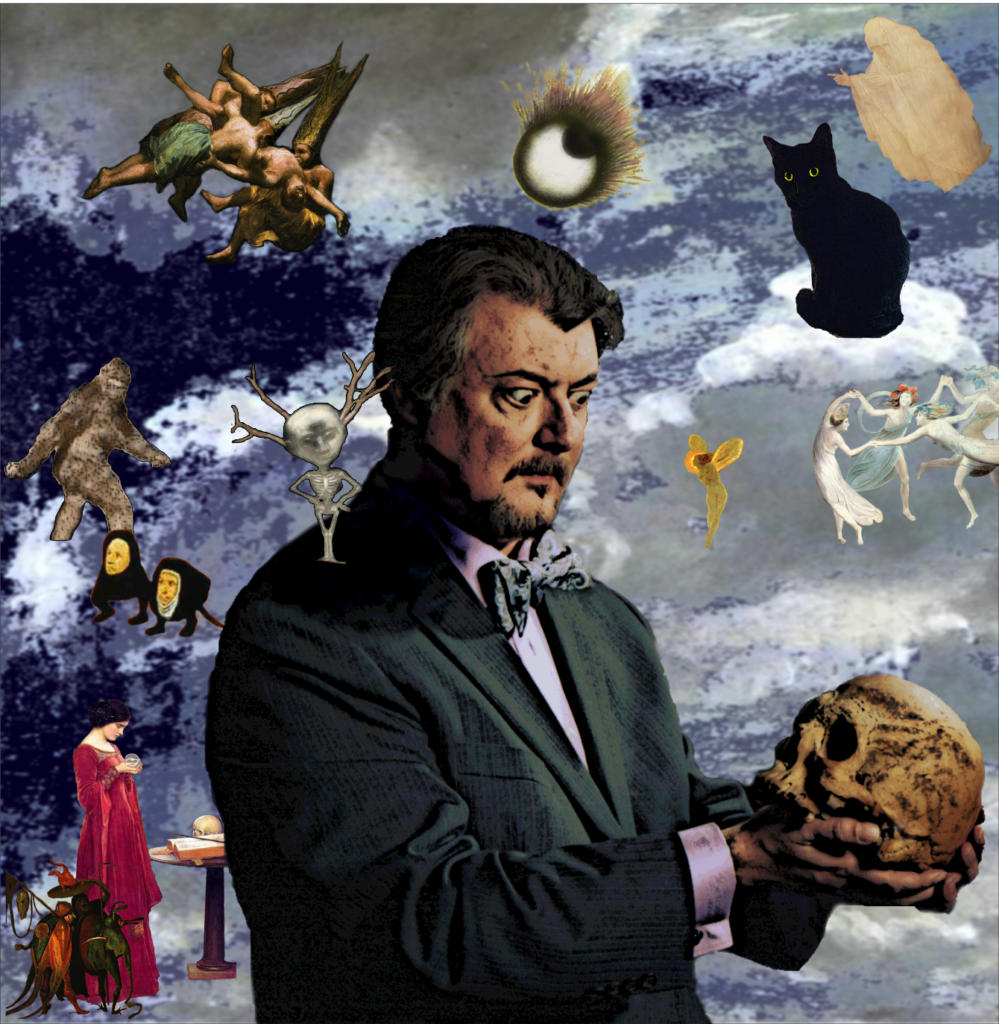 Saul Ravencraft is not like other people. He's a wizard. He reads minds. He talks to spirits. He collects haunted objects. He explores the paranormal and the occult. He might be just what you need to make something extraordinary.
Saul is a fascinating party guest, sharing stories of the weird and paranormal experiments with your guests.
Everyone will be impressed with a private exhibition of Saul's Haunted Artifacts and Curiosities.
For the more curious, arrange a private working group where Doc will lead guests through using their own intuition and the provide private readings.
Saul will create a lot of buzz as your resident fortune-teller, answering questions and revealing people's hidden strengths.
For the truly adventuresome, find out how you can experience a séance.
See Saul, live, at the famous Museum of the Weird in Austin, Texas, or invite him as an entertaining part of your next event. Sign up for news and keep up with information and activities.
This site is being rebuilt from the ground up. Thanks for your patience as we get things back up. Please reach out by phone or email.