Here are opportunities to connect with Saul Ravencraft! If you want to arrange your own session or event reach out.
Residency at Curia Arcanum's House of Curiosities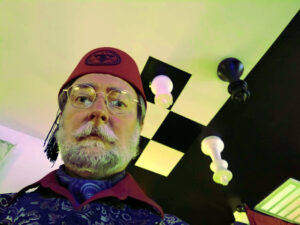 Saul is regularly found at Curia Arcanum's House of Curiosities doing readings and consultations. He is there most Saturdays and Sundays unless there is another event. To confirm he will be there when you plan to visit consult this calendar. (You can also find other opportunities to see Saul here.)
Ravencraft's Vault of Horror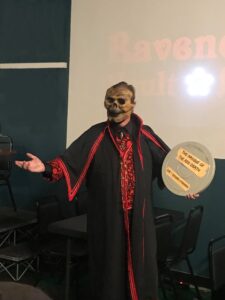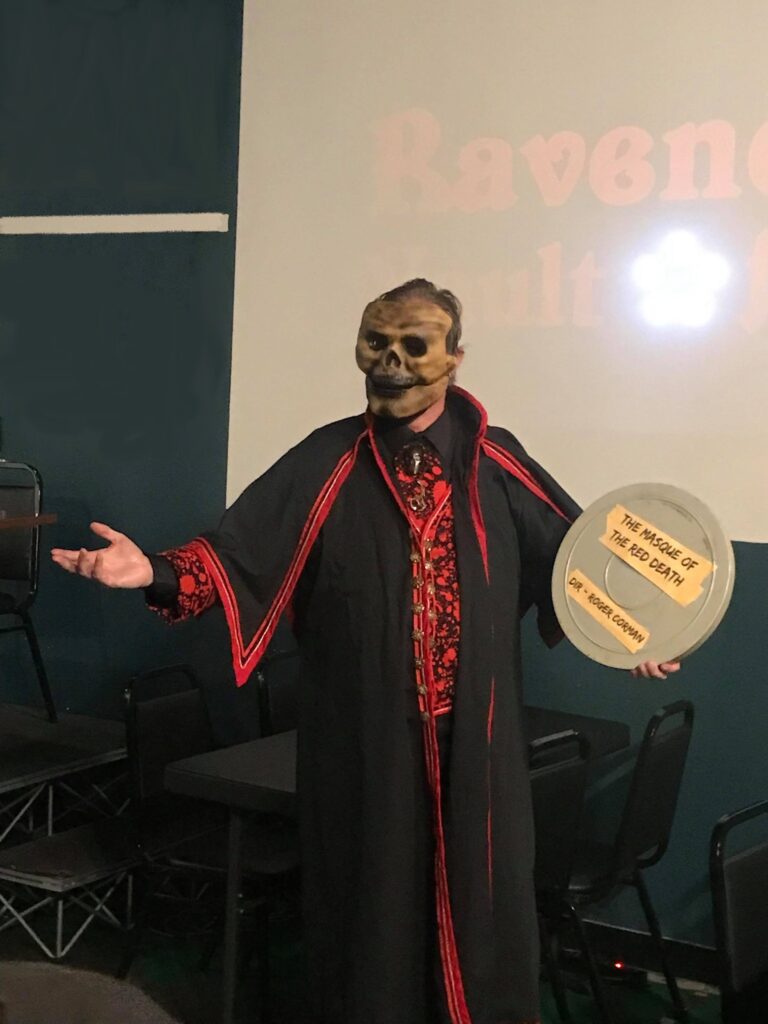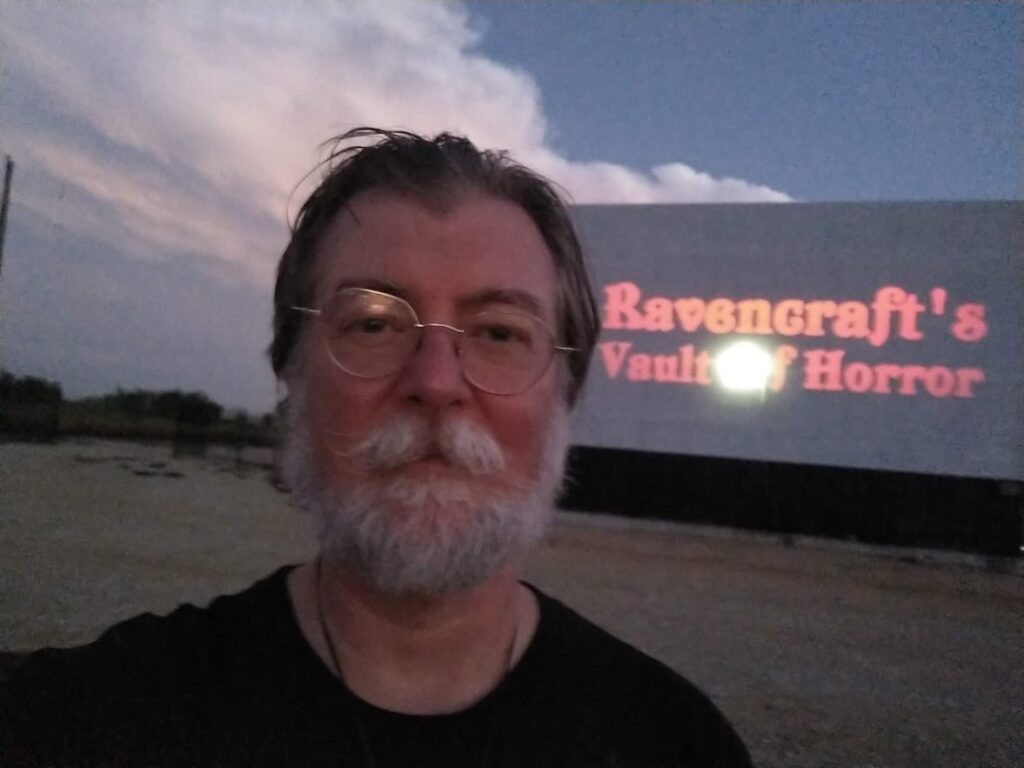 Saul hosts classic horror at two monthly events.
Doors open at 7:00pm.
Video preshow begins at 7:30pm.
Feature begins at 8:00pm.
Enjoy classic horror in a private viewing room with your host, Saul Ravencraft, and a collection of fellow horror buffs. In between reels Saul will share history and trivia about the film. There might even be something a little extra special. It's a fine evening out with your best boil or ghoul, so snuggle up. Lone weirdos are also welcome. You'll meet people just like you! Come and enjoy the ride.
Confirm dates on the See Saul Calendar.
What happens when teenagers rule the earth. What? You think they already do?
1984's Night of the Comet takes into a world where a comet has a catastrophic affect on the earth, wiping out much of civilization and leaving many as flesh-craving zombies. A pair of teenage girls, who seem to have escaped these effects survive with flair as they avoid being eaten or experimented on by zealous scientists.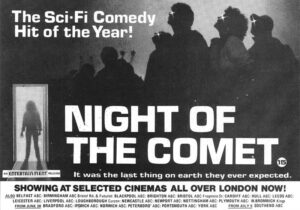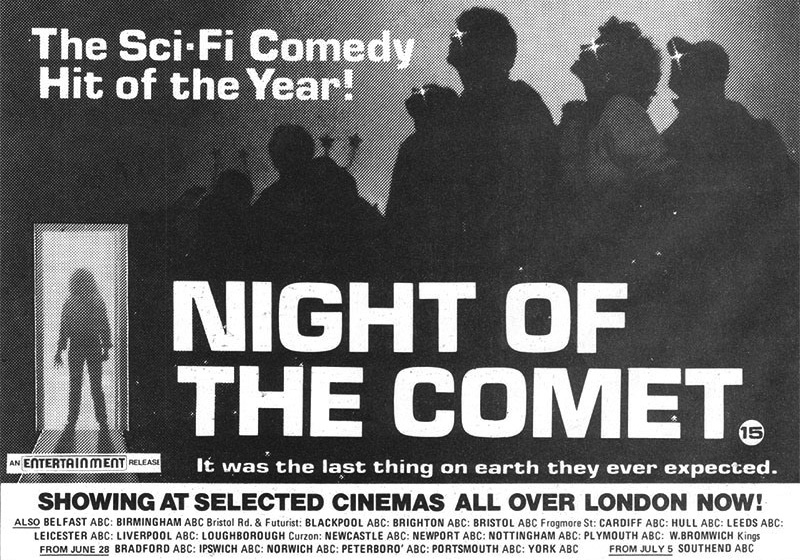 February 13th, at Mister Tramps. (Join Facebook Event)
February 15th, at Doc's Drive-in. (Join Facebook Event)

Regrettably, we are only able to post public events here, events you would actually be allowed to attend. If you want to engage Saul for your own event, telling fortunes, reading minds, sharing his collection of artifacts, speaking with spirits, or any number of bizarre things that are in the world of an Executive Occultist, please reach out. If there are any public events you will find them below. In case something didn't make it here, you can also check the calendar. We also recommend subscribing to Saul's emails.
When: January 15th, 5:00pm
Where: HEB Center
Tickets: Available on-line and at the door.

Saul will be doing readings for Ren Fair night at the Texas Stars game. There will be demonstrations of swordsmanship, medieval crafts and vendors. Saul will be on the concourse inside next to section 118. If you are going to the game, stop by and see he finds for you.
When: January 28 and 26th, 6:00pm to 9:00pm
Where: Nature's Treasures Auditorium
Free!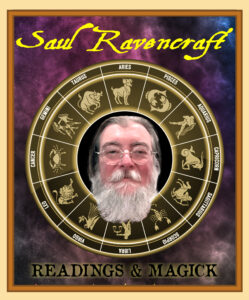 Saul returns to the metaphysical festivals to satisfy the psi-curious. He'll be available to do readings and chat. You'll also be able to to enjoy the wonders of Nature's Treasures, visit the Rock Depot, and see any number of other perveyers of witchy items. Indulge your inquisitiveness and come explore. There is no charge for the event, though people will be selling goods and services.