Here are opportunities to connect with Saul Ravencraft! If you want to arrange your own session or event reach out.
Residency at Curia Arcanum's House of Curiosities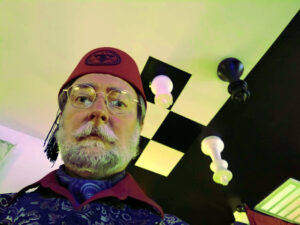 Saul is regularly found at Curia Arcanum's House of Curiosities doing readings and consultations. He is there most Saturdays and Sundays unless there is another event. To confirm he will be there when you plan to visit consult this calendar. (You can also find other opportunities to see Saul here.)
Ravencraft's Vault of Horror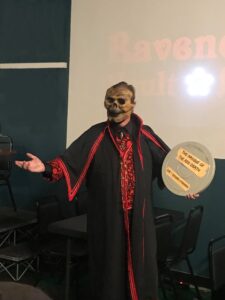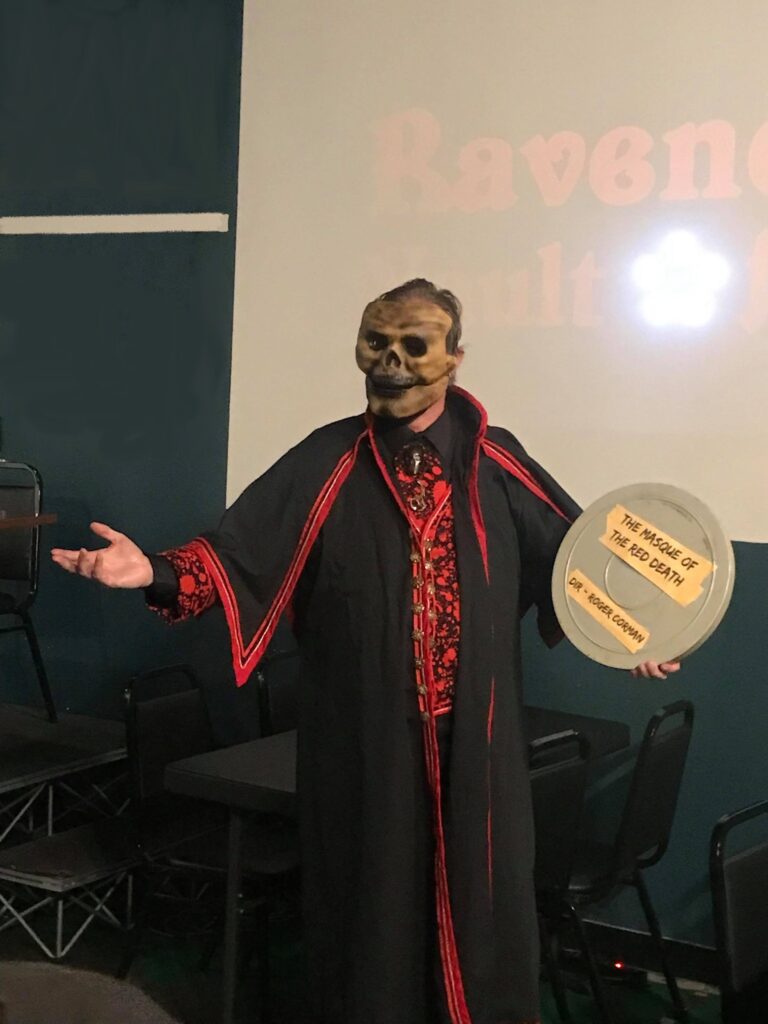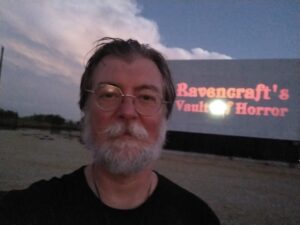 Saul hosts classic horror at two monthly events.
Doors open at 7:00pm.
Video preshow begins at 7:30pm.
Feature begins at 8:00pm.
Enjoy classic horror in a private viewing room with your host, Saul Ravencraft, and a collection of fellow horror buffs. In between reels Saul will share history and trivia about the film. There might even be something a little extra special. It's a fine evening out with your best boil or ghoul, so snuggle up. Lone weirdos are also welcome. You'll meet people just like you! Come and enjoy the ride.
Confirm dates on the See Saul Calendar.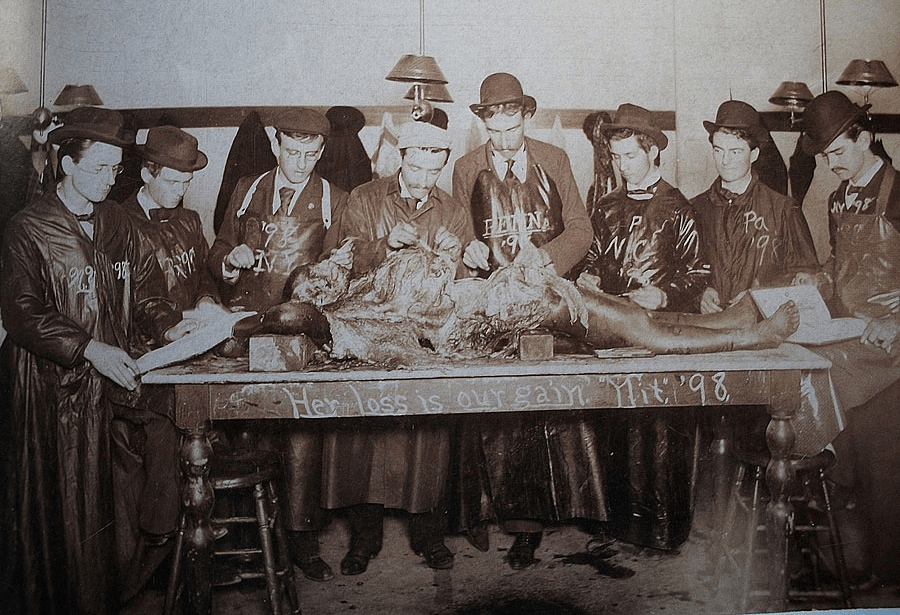 After last month, I wanted to share another horror comedy classic. It's in glorious black and white and a surprising blend of horror, comedy, and… dance? This is one of those films that is much better than it might have been, mainly because it was driven by love of the old films with actors like Basil Rathbone and Boris Karloff. This is an amazing film which should be enjoyed with others. That's just what we're going to do!
November 8th, at Doc's Drive-in. Food menu in addition to typical movie snacks and a chance to chill afterwards in the amazing underground speakeasy. Film shown on the gigantic drive-in screen! Preshow at 6:55pm. Feature starts at 7:25pm. (Join Facebook Event)
November 13th, at Mister Tramps. Great food and beverages in the private viewing room. (21+ Venue) Just show up. Preshow starts at 7:00pm. Feature begins at 8:00pm. (Join Facebook Event)

Regrettably, we are only able to post public events here, events you would actually be allowed to attend. If you want to engage Saul for your own event, telling fortunes, reading minds, sharing his collection of artifacts, speaking with spirits, or any number of bizarre things that are in the world of an Executive Occultist, please reach out. If there are any public events you will find them below. In case something didn't make it here, you can also check the calendar. We also recommend subscribing to Saul's emails.
Saul in residence at Curia Arcanum
November 5, 2023
2:00pm – 5:30 pm
Saul will be in the psychic corner of Curia Arcanum's House of Curiosities doing readings, sigils, or chatting about whatever you wish. Come by and sit for a spell.
Join the Facebook event, then show up!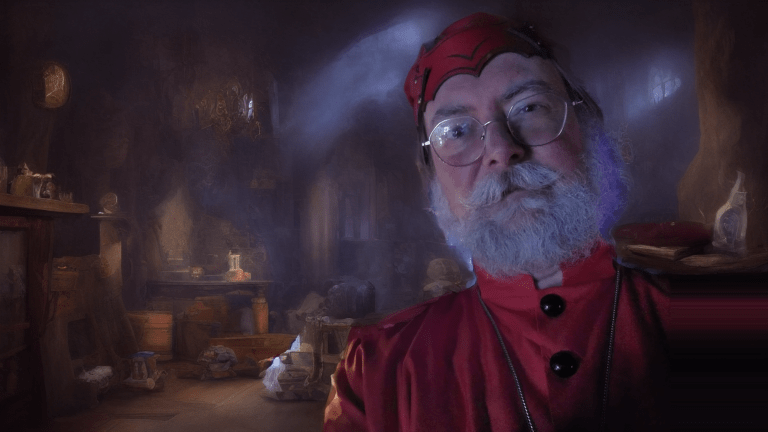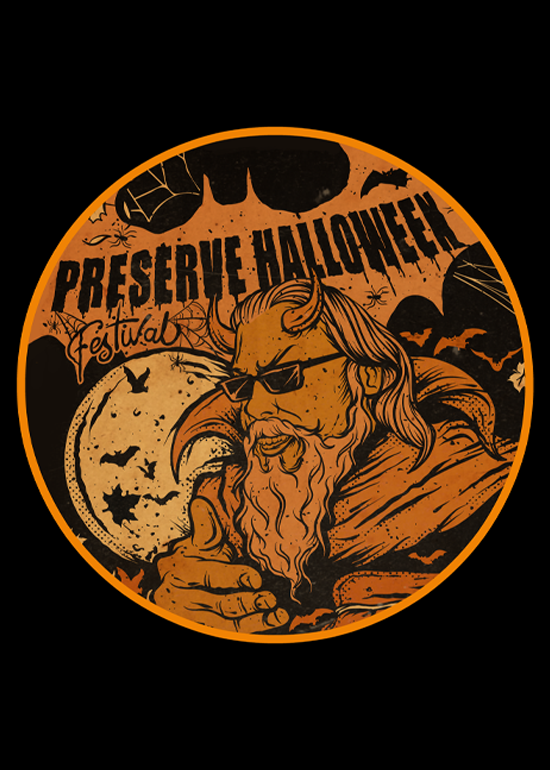 Saul at the Preserve Halloween Festival,
November 18-19
Saul will be attending the Preserve Halloween Festival in Irving Texas. It's a weekend specially made for those who carry Halloween in their hearts all year round. He won't be presenting or exhibiting, but embracing the true spirit of it all. If you attend, reach out and spend some celebretory time together!
 Join the Facebook event, then show up! Get your tickets here.
Saul at the Bootleggers' Ball, November 24
7:00pm – midnight
Doc's Drive-In Theatre
Mama Merlot's is the amazing underground speakeasy at Doc's Drive-in Theatre. The last Friday of each month is the Bootleggers Ball, where people dress up in 1920s clothing to enjoy vintage cocktails and music. There's even karaoke later in the evening. Saul will be mingling, taking those who dare down their very own personal rabbit holes, with explorations of readings, mental powers, and manifesting that he does for smaller gatherings. He may even sing a song or two.
 Join the Facebook event, then show up! Get your tickets here.