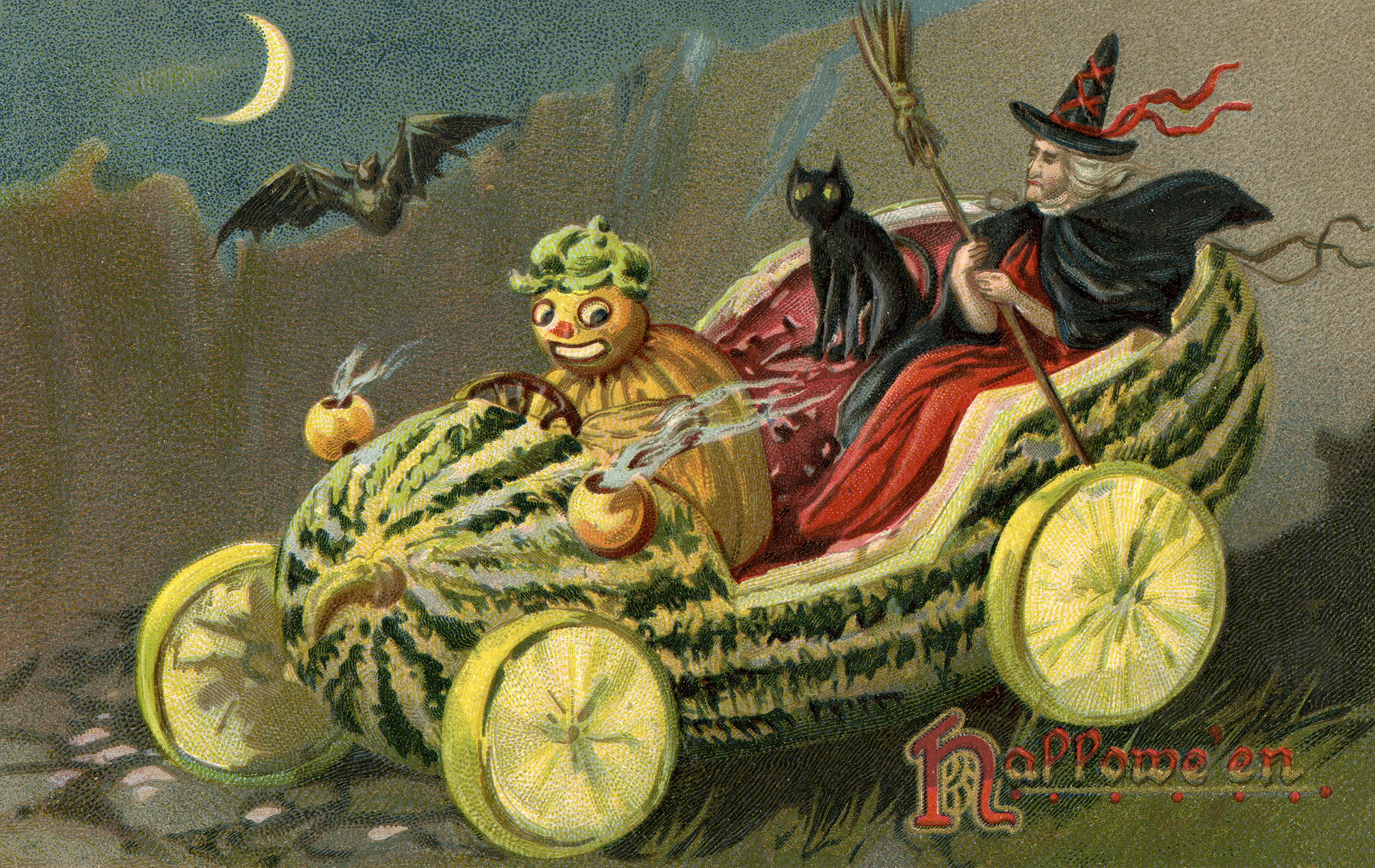 In some ways it feels like Halloween is cancelled this year. The parties, the trick-or-treating, the parade… they are pretty much non-existent. I'm doing a zoom event tonight, but nowhere near the things I had hoped at the beginning of the year. But, while there is but one Halloween per year, there are 364 un-Halloweens that can be celebrated. Keep them and we will look forward to next year when we celebrate twice as much to make up for lost time.
Of course, Halloween is more than a party. In the pagan wheel of the year, it is the sabbat of Samhain (pronounced SAH-wen), a time when the veil between our world and the spirit world is thin, and connection with those who have crossed over is especially strong. We can reach out, and so can they!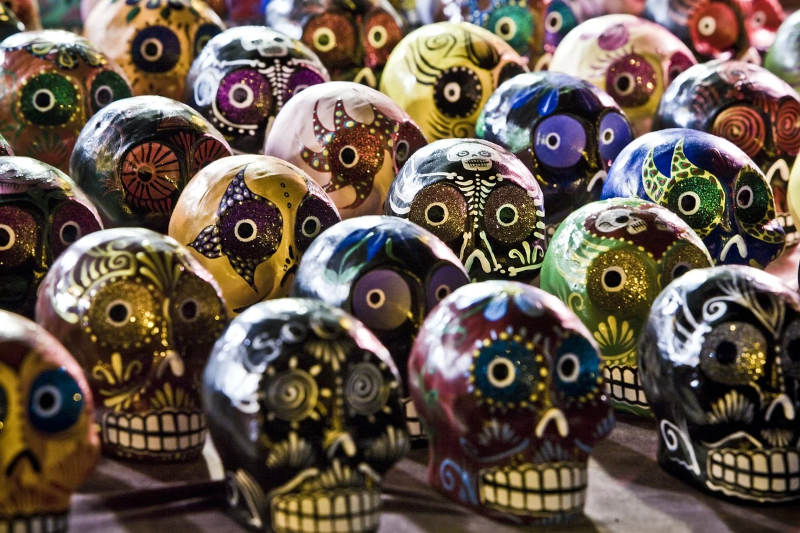 This actually marks the end of the pagan year, so it comes with reflection and thoughts of how the year went, and what we want moving forward. The Mexican Day of the Dead (Día de Muertos), also takes place around this time, and is a similar reflection on family and friends who are no longer on this plane.
Whether your Halloween celebration is about monsters and mayhem or spirits and contemplation, or a bit of both, I hope that you find a way to celebrate.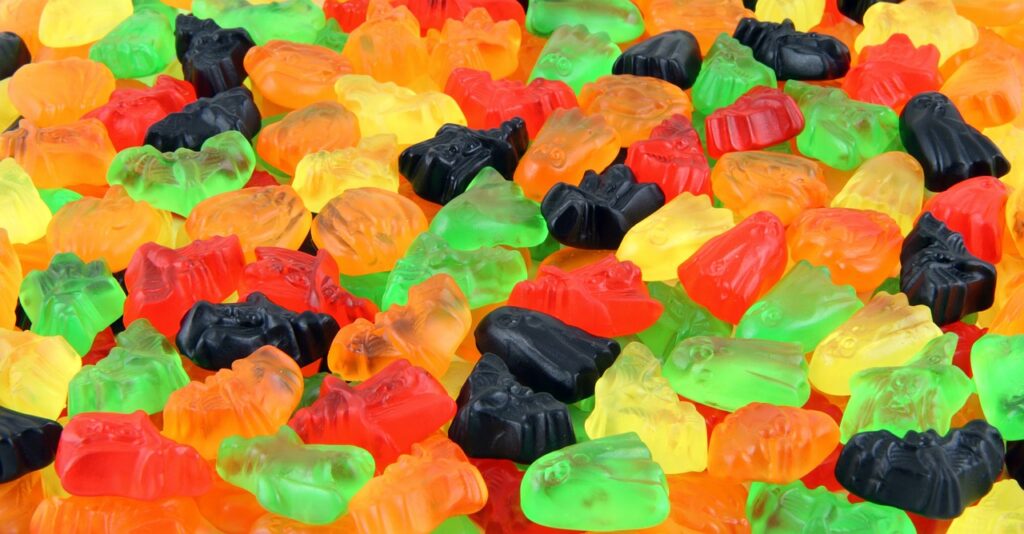 Here is a treat for you. I found this Golden Wheel Fortune-Teller in a manuscript by Felix Fontaine, Professor of Astrology, and Lecturer on Astronomy and Spiritual Philosophy, published in 1862. He explains that he discovered it in a medieval manuscript and translated it from the original Latin. I will say that many of the fortunes given are pretty grim and could probably do with some re-interpretation. So, don't take this too seriously, but have a little fun asking questions and blindly pointing to the wheel to find your answers. Perhaps I'll be able to release an updated version soon.
Happy Halloween, and, as always, I wish you very good fortune!
---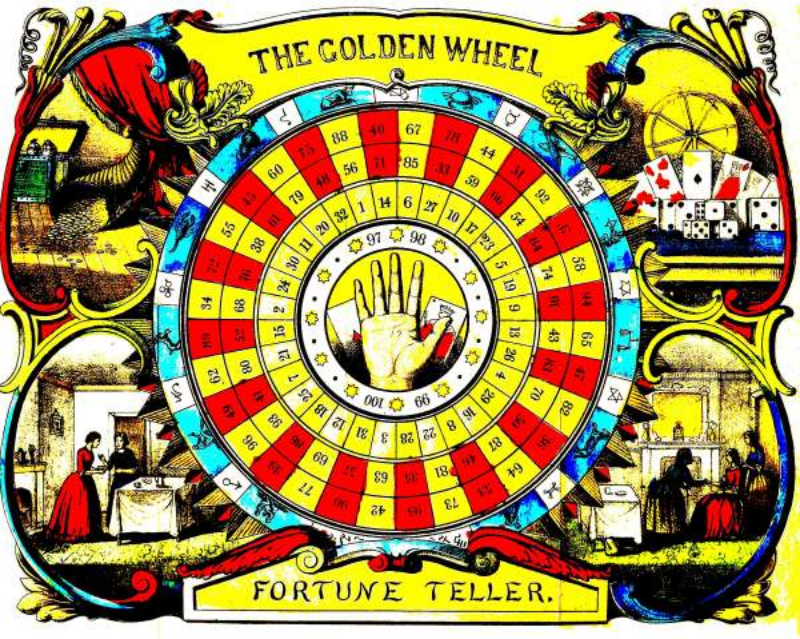 THE GOLDEN WHEEL OF FORTUNE.
This singular wheel was much consulted in the middle ages, and is said to have been used by Cagliostro to aid him in his divinations. I have selected it from an old Latin manuscript on Astrology, and translated it into English for the benefit of those of my readers who cannot read the former language. See Frontispiece.
THE GOLDEN WHEEL OF FORTUNE SHOWS:
I. Whether you shall obtain the favor of the person you desire?
II. If the querent shall meet with the preferment he wisheth for?
III. Whether a sick person will recover?
IV. If the said sickness will be long or short?
V. Shall your expectation or wish succeed?
VI. If it is good for you to marry, or otherwise?
VII. Whether the friendship of a certain person will prove advantageous or not?
VIII. Whether a person shall be rich or poor? etc., etc.
---
HOW TO TELL FORTUNES BY THE GOLDEN WHEEL.
The person whose fortune is to be told, must place the wheel of Fortune face downward, prick into a number (it is better to do it with their eyes shut), then refer for an explanation, which stands at the corresponding number as that you pricked into. (See Frontispiece.)
The following observations answer for either sex, the party, therefore, trying this wheel, must alter wife for husband, or just as the answers may suit either party.
1. If this number is fixed upon, it assures the person that you will marry an homely person, but rich.
2. Whatever your intentions are, for the present, decline them. Those absent will return.
3. Shows loss of friends; bad success at law; loss of money; unfaithfulness in love.
4. If your desires are extravagant, they will not be granted; but mind how you make use of your fortune.
5. Very good fortune; sudden prosperity; great respect from high personages; a letter bringing important news.
6. Look well to those who owe you money, if ever so little, a letter of abuse may be expected.
7. Your lover will act constant and true toward you.
8. A friend has crossed the sea, and will bring home riches, by which you will be much benefited.
9. A loving partner; success in your undertakings; a large and prosperous family.
10. Your husband will not have a great fortune, but with your assistance he is likely to live in middling circumstances.
11. A very sudden journey, with a pleasant fellow-traveller, and the result of the journey will be generally beneficial to your family.
12. You may regain that which you have lost with great perseverance and trouble.
13. A letter of importance will arrive, announcing the death of a relative for whom you have no very great respect, but who has left you a legacy.
14. By venturing carefully, you will gain doubly, though you will suffer great privation.
15. You will meet with many crosses before you are comfortably settled.
16. Too sudden acquaintance with the opposite sex; but which will be opposed; notwithstanding the party should persevere, as it will be to his or her advantage.
17. An agreeable partner, a good temper, and a large family of children.
18. Let the chooser of this number persevere; for your schemes are good, and must succeed.
19. You will marry young, and have dutiful children.
20. Your lover may be low in circumstances, but affectionate.
21. Your marriage will add to your welfare, and you will be very happy.
22. A drunken partner, bad success in trade, but the party will never be very poor, though always unhappy.
23. Do not neglect your lover; let your conduct command respect.
24. You have many friends, and will probably have a large and virtuous family.
25. Your travels will be prosperous, if you are prudent.
26. You have many enemies, who will endeavor to make you unhappy.
27. The luck that is ordained for you, will be coveted by others.
28. Be very prudent in your conduct, as this number is very precarious, and much depends upon yourself; it is generally good.
29. Beware, or you will be deceived by the person you are paying your attentions to.
30. You love one who is affectionate and true, and deserves respect.
31. You too fantastically refuse offers. Be prudent when you accept, or you will be sorry.
32. You will be very unfortunate for a short time, but be careful, and your situation will very soon alter.
33. A fortune will be yours, but be not over anxious.
34. Alter your intentions, or you will be sorry when it is too late.
35. You will have a rich, but jealous partner, and will live very uncomfortably.
36. You will have a sober, steady, and affectionate partner, but poor.
37. A very good fortune, sudden prosperity, and a large family.
38. The persons who choose this unlucky number, must look well to their conduct; or justice will overtake them.
39. Remain among your friends, then you will escape misfortune.
40. You will have an affectionate partner, but no family; and a large fortune.
41. If you have a fortune, be charitable; if but little, be frugal.
42. You will have a quarrel with your lover, through jealousy.
43. You must bear your losses with fortitude.
44. You will get a handsome, young, and wealthy partner.
45. When your conduct changes, your fortune will mend, by marrying a rich partner.
46. You have mixed with bad company, and you may depend on it, that you will be brought to disgrace.
47. A large family of healthy children, give them learning, and they will honor their father and mother.
48. You will be very unfortunate at first, but persevere, and your schemes will be successful.
49. You have a number of secret enemies, who will try to do you an injury; be on your guard and you will prosper.
50. Your happiness will consist in doing good: they are pleasing spots in the memory, which vexations cannot erase.
51. You will die an old maid, you have been too whimsical in choosing for yourself a partner.
52. Your lover will travel in Europe, and will be very successful.
53. You will marry a person with whom you will have but little comfort.
54. This is a very lucky number; whatever you do, will always prove successful.
55. After much misfortune, you will be pretty comfortable and happy.
56. Good conduct will produce much luck and happiness.
57. Through affection you will marry unfortunately; but you must make one another happy.
58. You have many lovers, but mind how you choose, or else you will suffer for it.
59. Your lover is on his return home, but he has met with severe losses.
60. A letter announcing the loss of money.
61. You have a secret enemy, mind or he will do you some harm.
62. Warns you against the evil consequences of idleness, either in yourself or partner.
63. Your partner will be very rich, but very neglectful.
64. You will be very poor and miserable, with one child.
65. Sincere love from an upright heart will be rewarded.
66. You will marry an old person with whom you will be very unhappy.
67. Plenty of offers will happen before one is worthy of acceptance, be cautious how you make your choice.
68. You will play with the mouse till you lose it.
69. Take heed, you are being deceived by your lover.
70. You will meet with great trouble, you should have consulted your friends.
71. Beware, the person you love, does not love you, he seeks your ruin.
72. If you marry in haste, you will be deceived, wait patiently, and you will be happy.
73. Hard work, hard fare, little joy, and much care.
74. A scolding wife, but rich.
75. Your partner will be very rich, but will have no children.
76. You have a rival, be not deceived; depend on our tablets, and you will better your condition.
77. You will have many children, but will be very poor.
78. Do not delay, hasten your marriage, or you will lose your virtue.
79. Your wife will have no children, and will be addicted to drinking liquors.
80. Be honest and industrious, and you will triumph over your enemies.
81. You will have children, who, if you give them a good education, will make you happy.
82. You will fall into great difficulties, you will lose your partner and marry a drunkard.
83. Hasten your marriage; the person is faithful, and you will be happy.
84. You must break off the connection you have formed, or you will come to absolute want.
85. Your lover is jealous of you, and will break off the connection.
86. You will travel in Europe, and be married there, but will have no children.
87. You will get married, but not till you begin to get old.
7
88. Beware, you have a secret enemy who will try and do you some injury.
89. You will die an old maid.
90. You will marry three different times, and still be very poor and miserable.
91. The person you are paying your attentions to, is deceitful.
92. If you marry, you will have great trouble, and many children; be persuaded, and live single, then you will be happy.
93. You will live to a great age and be happy.
94. There is a young man dying in love for you, but mind you are not led astray.
95. You will marry poor, but in the end be rich.
96. You are too whimsical and deceitful ever to be happy.
97. Be not flattered, for you have an amorous sweetheart.
98. A shocking accident will happen to you, or to your children, which will cause great trouble.
99. You will discover your false lover.
100. You will have a very handsome, but artful partner.