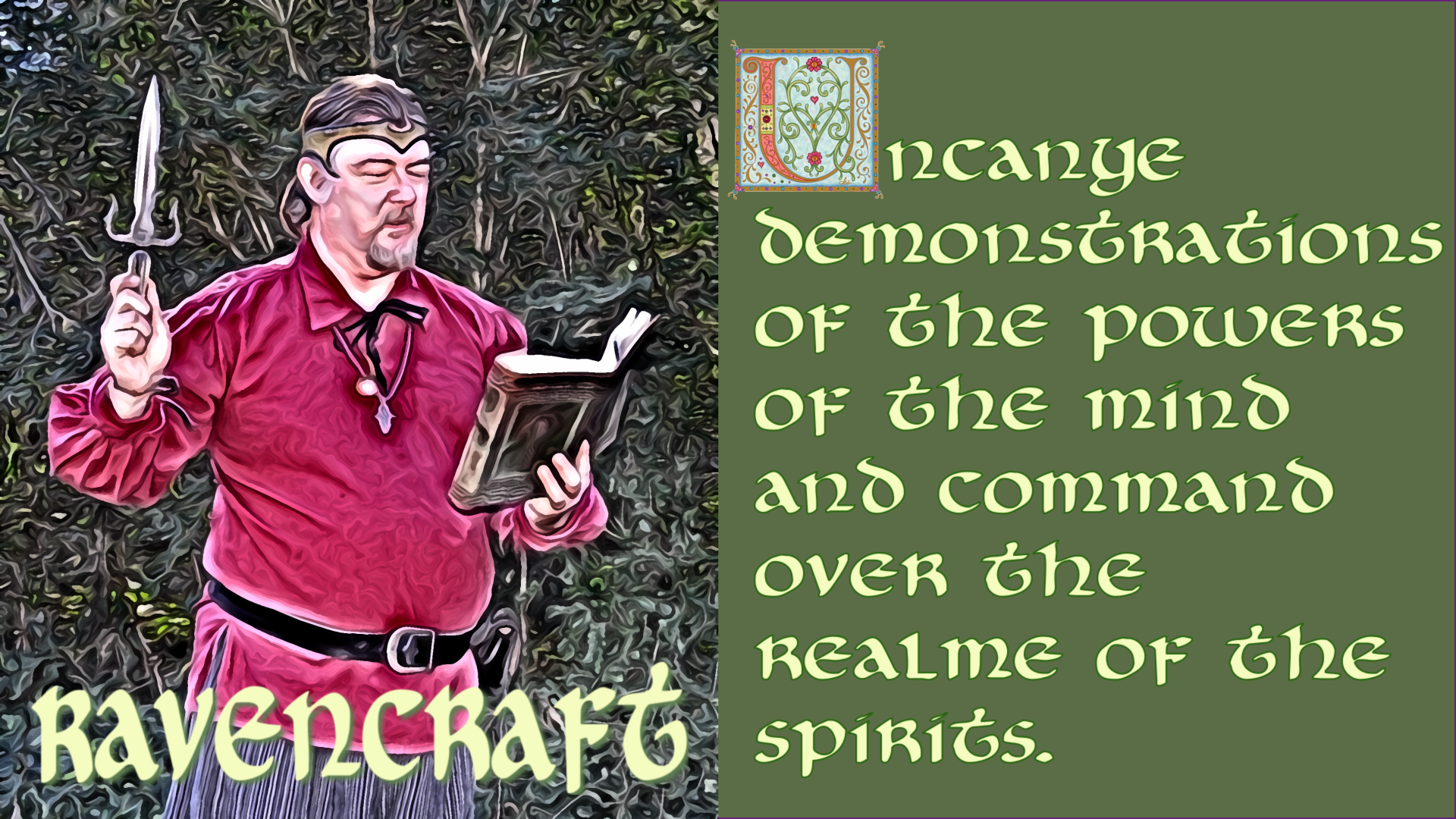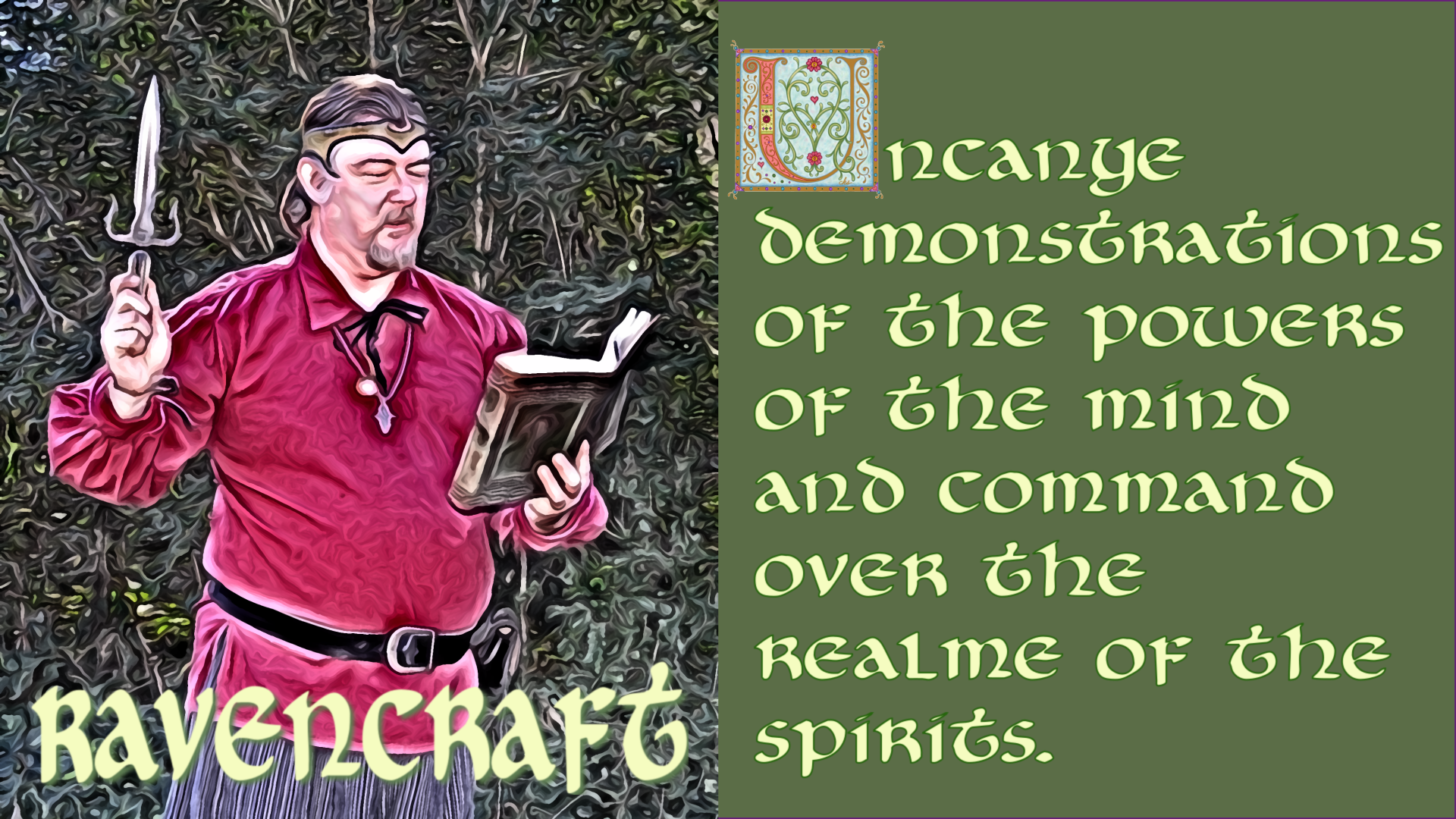 Due to restrictions imposed by Bastrop County Sherwood Forest Faire has been closed. We are hopeful that the restrictions will be lifted before the end of season. In the mean time, be sure to check sherwoodforestfaire.com before making the trip or buying tickets. Sign up for Ravencraft news to receive an update.
When: February 29 – April 19, 2020
Where: Sherwood Forest Faire grounds, McDade, TX
Tickets: Purchase on-line
It's that time of year again, when I and a few hundred other people make our way to the forest for two months to produce Sherwood Forest Faire. This is the eleventh year for the festival and my fifth(?) year to be involved.
I will, again, be the man behind the owl for Merlin the Wise, as I bring the wise-cracking, cantankerous Archimedes to life.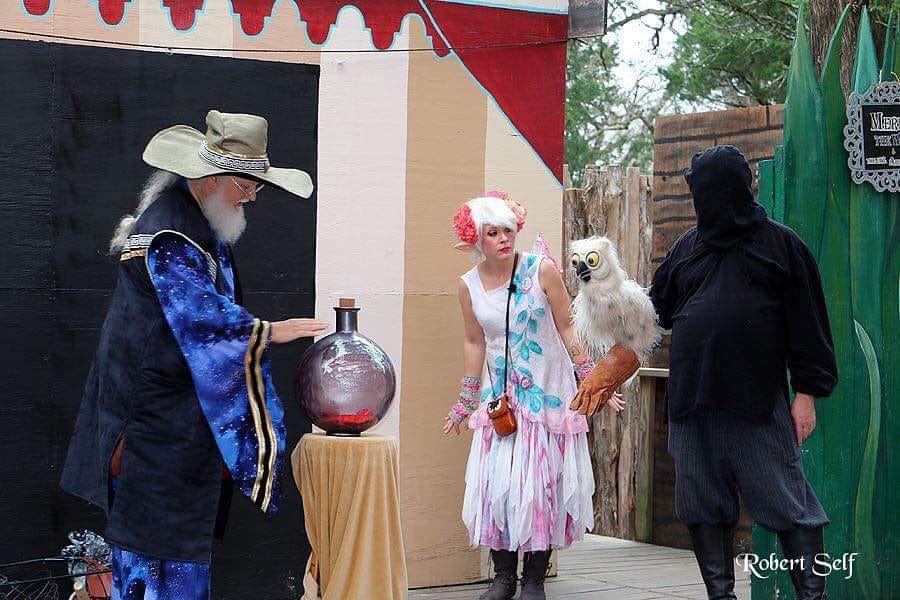 This year is a challenge for us. Andrea, who plays Dulcimer the Fae (pictured above), had a baby. This is wonderful, but it means that she is too busy with the new human to reliably participate in the show. So, rather than recasting her character, we decided to write a new show. Luna the Fae will be making her debut as we explore a new adventure. Next year we may run both shows.
Merlin will run at noon, 2:30pm and 4:30 pm on the Fairy Forest Stage
Down the Rabbit Hole
I will also continue to have my own stage times as we create genuine connections between minds and spirits.
The Mystic Show
I will explore the amazing powers of the mind, connecting with various members of the audience, and experimenting with the energies we channel. Every show is different because every audience is different. (Horseman Stage: 1:00pm)
Spirit Show
Go deeper down the rabbit hole, as I make connections with the local spirit energies as well as those that come with the members of the audience. It can become intense. (Horseman Stage: 6:00pm)
Everything Else
Of course, there are many other shows, artisans, food, drink, and spectacle to enjoy at the faire as well. You'll likely find you need to come back a time or two to enjoy it all.
Tickets are on sale now. Click the ticket below to buy on-line.