Saul presents at Arcane Relics Summit 2021
Arcane Relics 21 Summit, September 9-12, Lewsiville, Texas
Saul Ravencraft will be a featured presenter at a summit it Lewisville, Texas, dedicated to bizarre entertainment. Vendors, paranormalists, storytellers, artists, and performers will gather to explore the shadowy side of entertainment.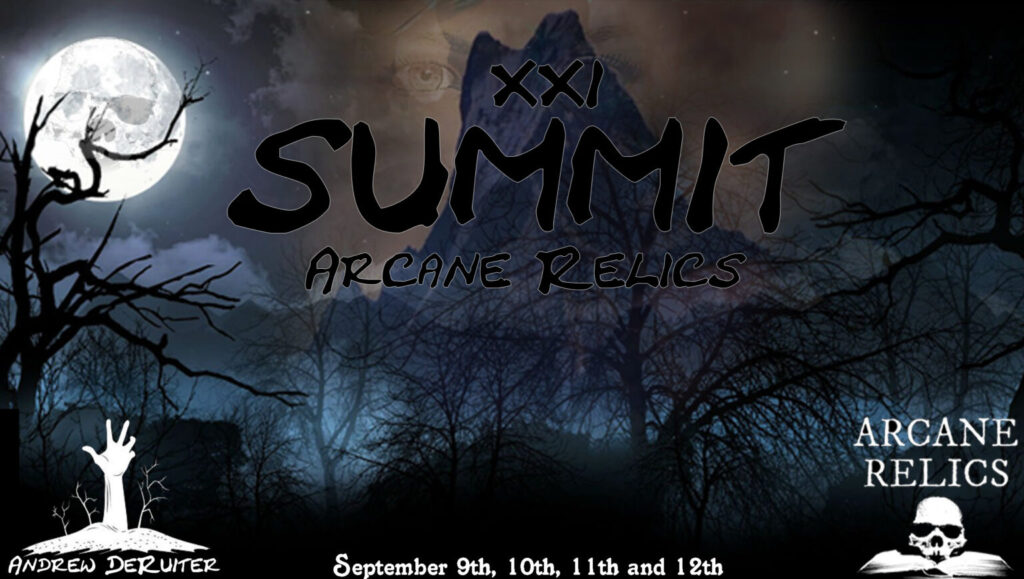 Saul will be presenting on divination and magick lore to inspire creators to make their material more authentic. He will also be available to anyone to chat about his brand of paranormal entertainment and other aspects of theatre craft.
The summit will feature vendors, lectures and performances throughout the day and night, starting Thursday, September 9th at 5:00 pm. Saul's presentation will be Friday night at 7:30 pm. Sign up to attend at the summit web site.