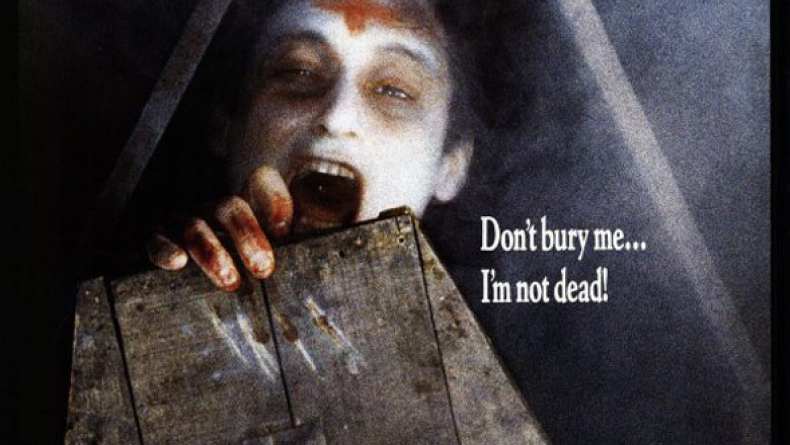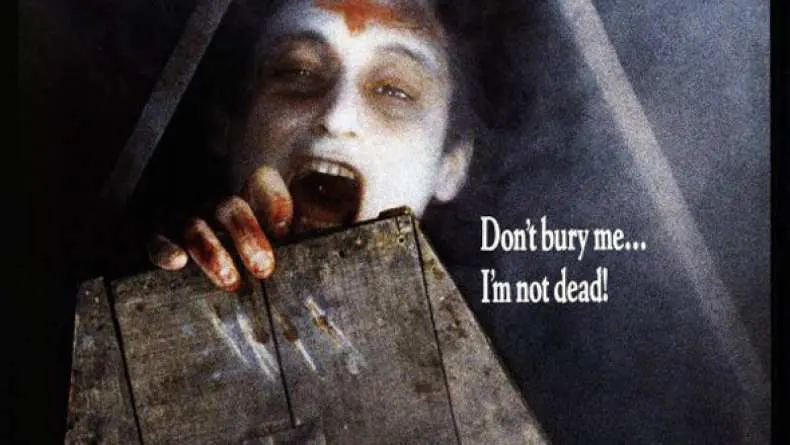 March: the Serpent and the Rainbow
When: March 11 (second Monday). Doors open for dinner and drinks at 7:00pm. Film starts at 8:00pm.
Where: Mister Tramps, 8565 Research Blvd, Austin, TX 78758 (map)
Join the event on Facebook.
Join Saul Ravencraft for a look at some of Saul's personal favorites in horror.
Wes Craven has gave us some great scares in his lifetime. His creations were not just about saying "Boo!" They went deeper inside you and tapped into both primal and intellectual places. The Hellraiser and Freddie Kruger series are what most people recall of Craven's work, and you can go see those at any sort of horror film series. One of Saul's favorite Craven films is a more obscure offering called The Serpent and the Rainbow. An anthropologist is sponsored by a pharmaceutical company to go to Haiti to discover the secret to their "zombie powder." His scientific expedition becomes a twisted path to terror as science and the supernatural clash in a way that threatens to tear away his reason. Horror fantasies that drift along the lines of reality make those lines very blurry… and that's where you find the kind of horror that will follow you home.
It's an 80s film, so it's filled with glorious practical effects. It was filmed in Haiti, and you can feel that.
Donations for this event will go to Doctors Without Borders, an organization dedicating to help get medical help to everyone, everywhere, regardless of politics. http://www.doctorswithoutborders.org/
This interactive event takes place in the amazing 3-screen viewing room at Mister Tramps, where there's not a bad seat in the house. Saul leads the proceedings with help from his sullen assistant. Enjoy each horrible reel with a live audience, the way they were intended to be seen. In between reels, Saul will share some of his paranormal entertainment, featuring some of his strange artifacts and "games" designed to push the boundaries and prove that there are, indeed, more things in heaven and earth than are dreamt of in your philosophy.
Mister Tramps has a fantastic food and drink menu, so come hungry. The more food and drink you buy the more they love us!