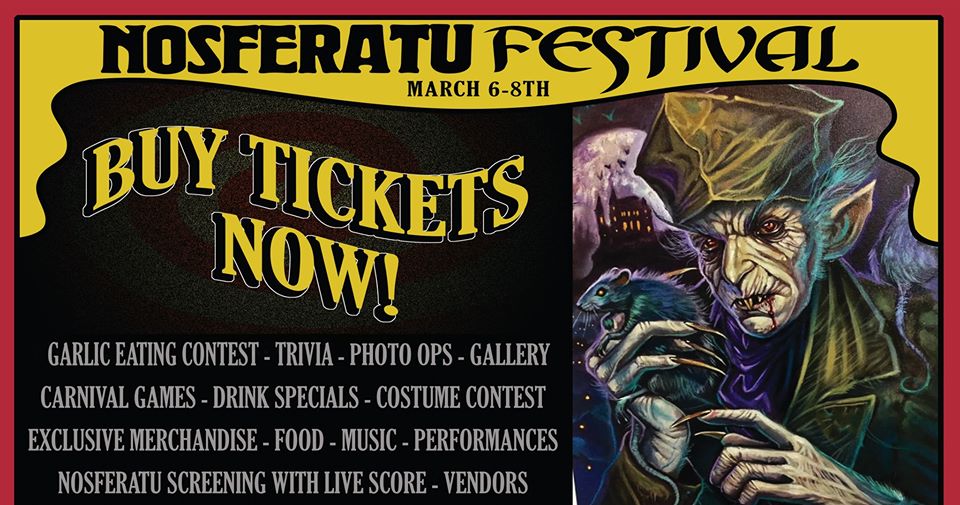 Nosferatu Festival A Weekend of Horror 2020
When: Mar 7 – Mar 8, 4:00pm
Where: Come and Take It Live, 2015 E Riverside, Austin, Texas
Tickets: Eventbrite
Gore Noire is a beautiful print magazine in an age when people mostly stare at their phones. It's special. And, they don't just print magazines; they create amazing events for people who rock that horror vibe. Enter the Nosferatu Festival 2020!
Here's some of what you'll see:
Rebel Flesh PoiZen Scarah Damsel of the Doomed Psycho 78 – A Tribute to The Misfits Ole Creepy Avenue Rockers Livends (Official) DJ Lorraine Von Strange DJ MiseryMachine The Guillotines Lucid Dementia Ember Sol KaRi Gallo LaPerle Necklace Rayne Drawps Kristina Rêv Sabor Insanity Rev. Ratchet Nat Adeline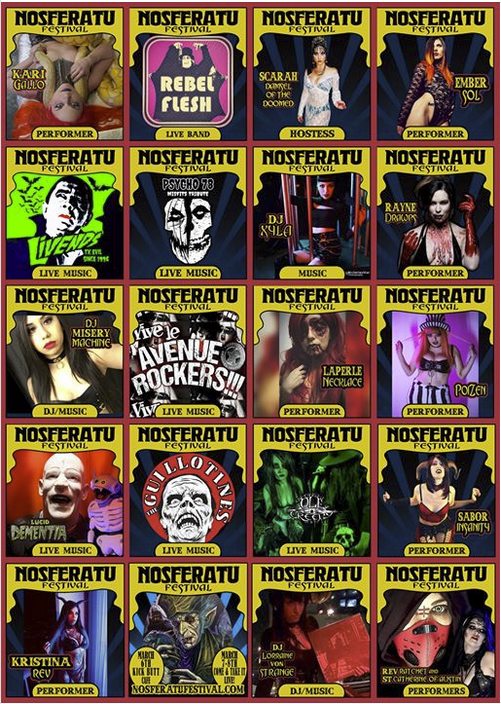 I'll be there, mingling and connecting with minds, one-on-one.

It's an unusual chance for a personal connection. Come join the fun!