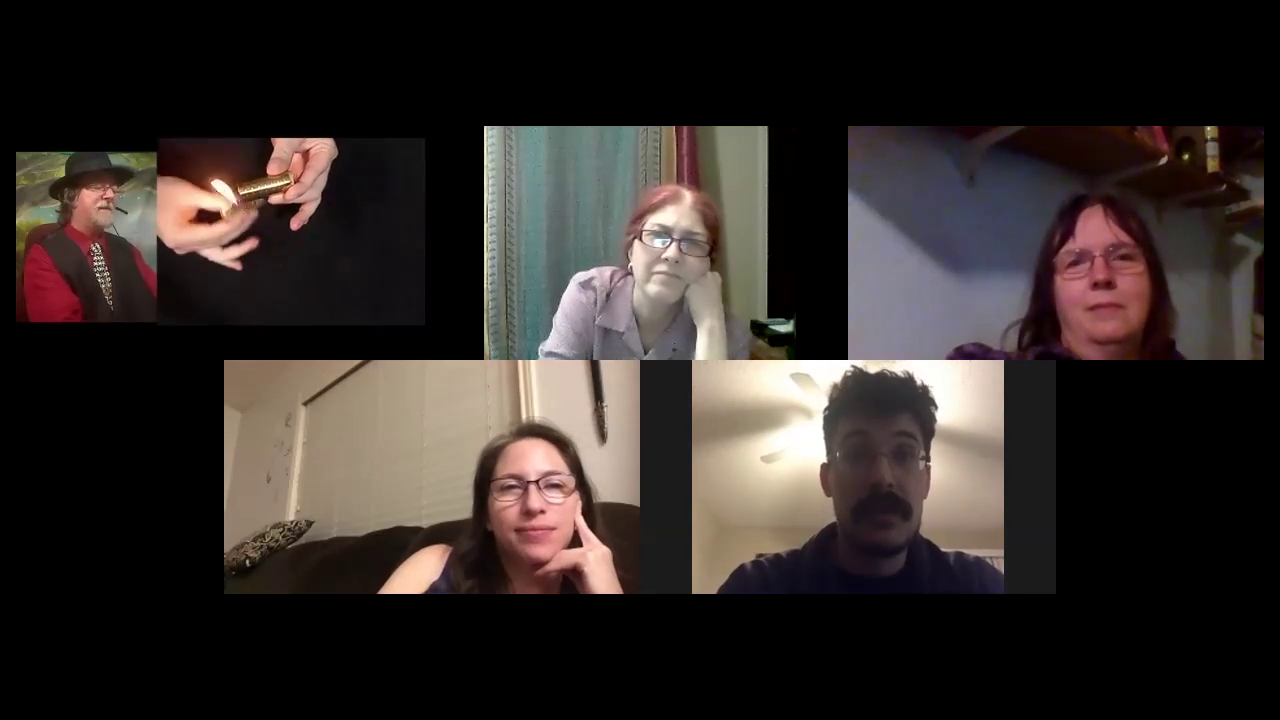 Performance Pivoting: A New Era
Like many, I have been innovating my way around the conditions the COVID-19 pandemic forced upon us. The term "pivoting" has become popular to describe the twists in our path, continuing to do what we do in strange circumstances. I have spent a good deal of effort to find ways to connect and entertain at a distance.
The first thing I did was to create a multi-camera broadcasting setup that lets me show both my face and a table. I can easily move between these views while I broadcast through social media, or Zoom, or other carriers. This allows me to provide a more varied experience, smoothly moving between views and even bringing in videos, images and other elements. Basically I can broadcast something that feels more like TV show into a video conference! This was not easy, but it's been worth it!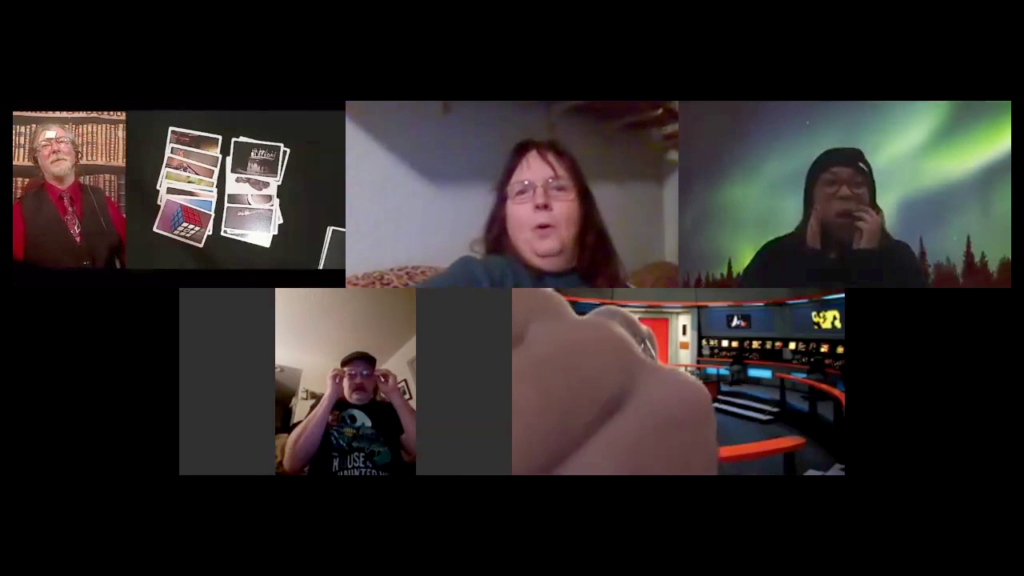 Next, I had to explore my material and see what could work in a virtual environment. All of my performance is about connection and engagement. It was challenging to find things that could be done in a virtual environment that maintained the engagement, even if some of the connection was not possible. Again, this challenged me and forced me to get out of my own comfort zone, rethinking what was possible. It's been a wonderful journey, and I've found a number of fantastic ways to engage with people one-on-one, or in a group.
I can now offer readings with tarot and other tools just as I would in person. I have also found a number of ways to tell interactive tales, play with my artifacts, and even read minds at a distance.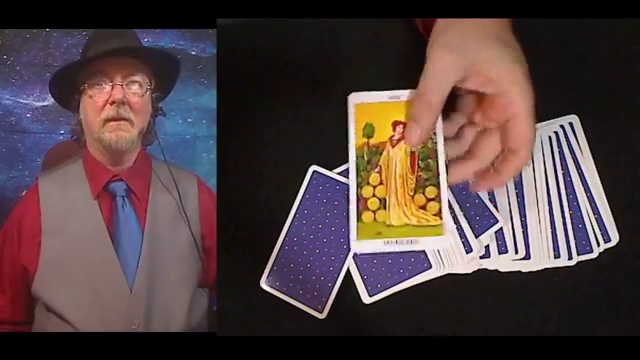 On one hand, I can't wait for all of this to be over so we can reconnect and be full-contact again. On the other hand, I'm extremely grateful for the ways this situation has pushed me to come up with new approaches to my arts. In future, distance no longer has to be a barrier to take people down the rabbit hole. I can offer a different kind of experience to anyone in the world. How exciting!
If you are interested in exploring some of these innovations and adding some fun into your virtual gatherings, commercial or private, fill in the contact form and we'll get started. Some things will be different for all of us for a while, but it doesn't have to be boring. Let's explore together!