Keep up with news and information about Saul Ravencraft and his allies.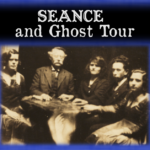 Saul Ravencraft has teamed up with the folks at Houston Ghost Tour to create a unique experience. This is not your grandma's ghost tour!
You will gather with other seekers in Spring, Texas for a walking tour of ...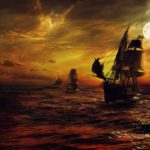 When:
When: Thursday, September 19, 2019 at 7 PM – 11:30 PM
Where: Kick Butt Coffee, 6611 Airport Blvd, Austin, Texas 78752
Saul Ravencraft will be ...
Saul's Paranormal Entertainment makes a limited return to the Museum of the Weird.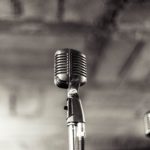 In preparation for the February 26, 2019 event, Saul did a podcast with JT Habersaat at Kickbutt Cafe. Initially the plan was to focus on the show, but what I do is so unusual that it peaks people's curiosity and we can't help talking about divination, the spirit world, and other things ...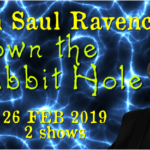 What: An evening of weirdly wonderful entertainment
Where: Kick Butt Cafe, 5775 Airport Blvd. Austin, TX (map)
When: February 26, 2019, 7pm and 9pm
How much: $5 general seating; $15 preferred seating (reserved table for 2)
Come be a part of history as Saul Ravencraft does two rare public performances ...