Keep up with news and information about Saul Ravencraft and his allies.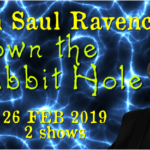 What: An evening of weirdly wonderful entertainment
Where: Kick Butt Cafe, 5775 Airport Blvd. Austin, TX (map)
When: February 26, 2019, 7pm and 9pm
How much: $5 general seating; $15 preferred seating (reserved table for 2)
Come be a part of history as Saul Ravencraft does two rare public performances ...
In September, Saul was a guest on the Conspire a Theory podcast. They covered all kinds of things, from his paranormal entertainment, his seance to connect with the ghost at the Museum of the Weird in Austin, magick, horror movies, and more!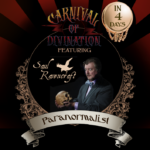 Fun any mystery as Saul Ravencraft participates in the first ever Carnival of Divination with Curia Arcanum.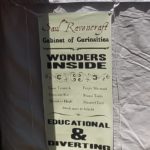 The Return to Wonderland event at the SHINE center was wondrous fun, even though it was hot. The purpose of the event was to explore and celebrate the Day Out of Time. (…though we know time is just an illusion, don't we?)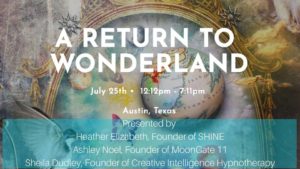 Saul with Joe and Laura on Heavy Friending, Part 2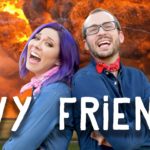 Saul records a podcast with Joe and Laura on Heavy Friending where he does a reading about their relationship. This is Part 2 of 2.