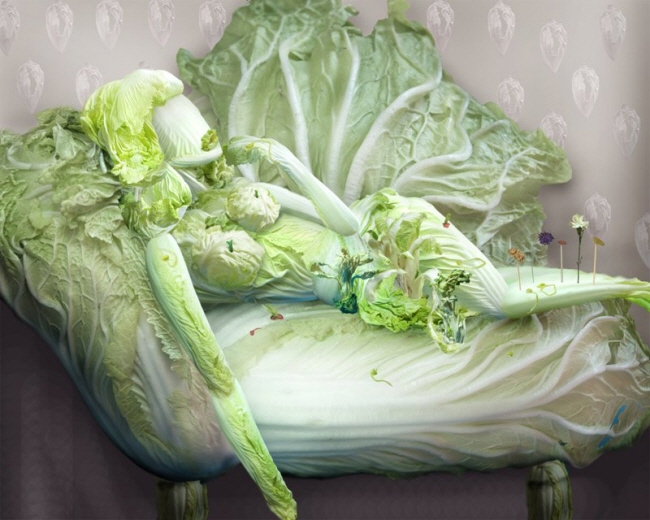 Making veggies more alluring
How do you get young boys interested in vegetables? Chinese artist, Duoqi Ju, may have found a way to make veggies more appealing. Using digital art techniques, she transforms veg into works of art celebrating the female form.

See more examples of her work in the original article: Vegetable Art – Lady Gaga is a cabbage: the work of Duoqi Ju. Right now, I think I'm going to find a nice salad for lunch.