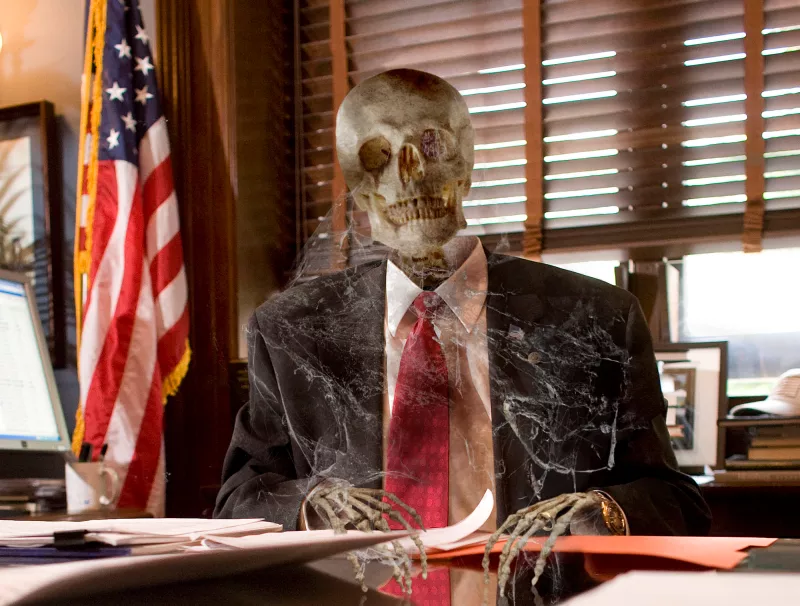 Dead candidate wins seat in Nevada midterm election
It doesn't matter what your background or politics, this is weird. A former brothel owner and "reality TV" star, Dennis Hof, was running for a state assembly seat in Nevada. The only catch is that he died last month.
Embed from Getty Images
According to this Reuters article, Hof still took 68% of the vote, despite signs posted in the polling places reminding voters that he was deceased.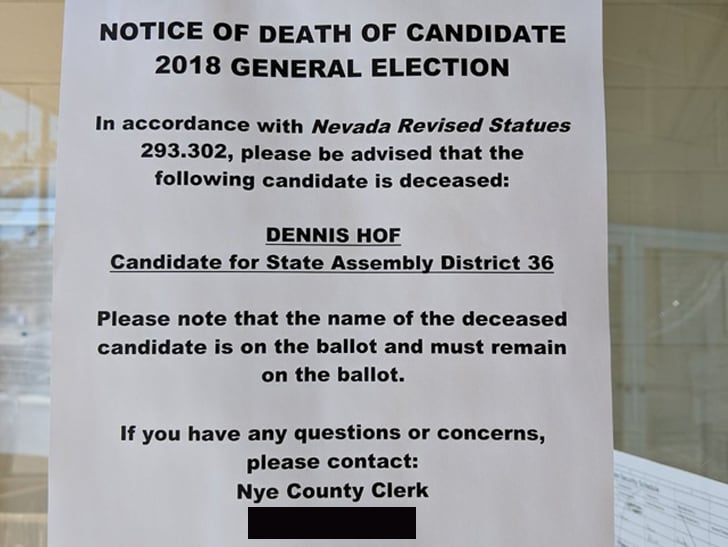 Apparently, Hof's campaign requested that voters elect him, despite being corporeally challenged, so that they would have the chance to nominate someone into his seat rather than losing it to the opposition. Until that time, perhaps we'll get to witness some press conferences by OUIJA board.