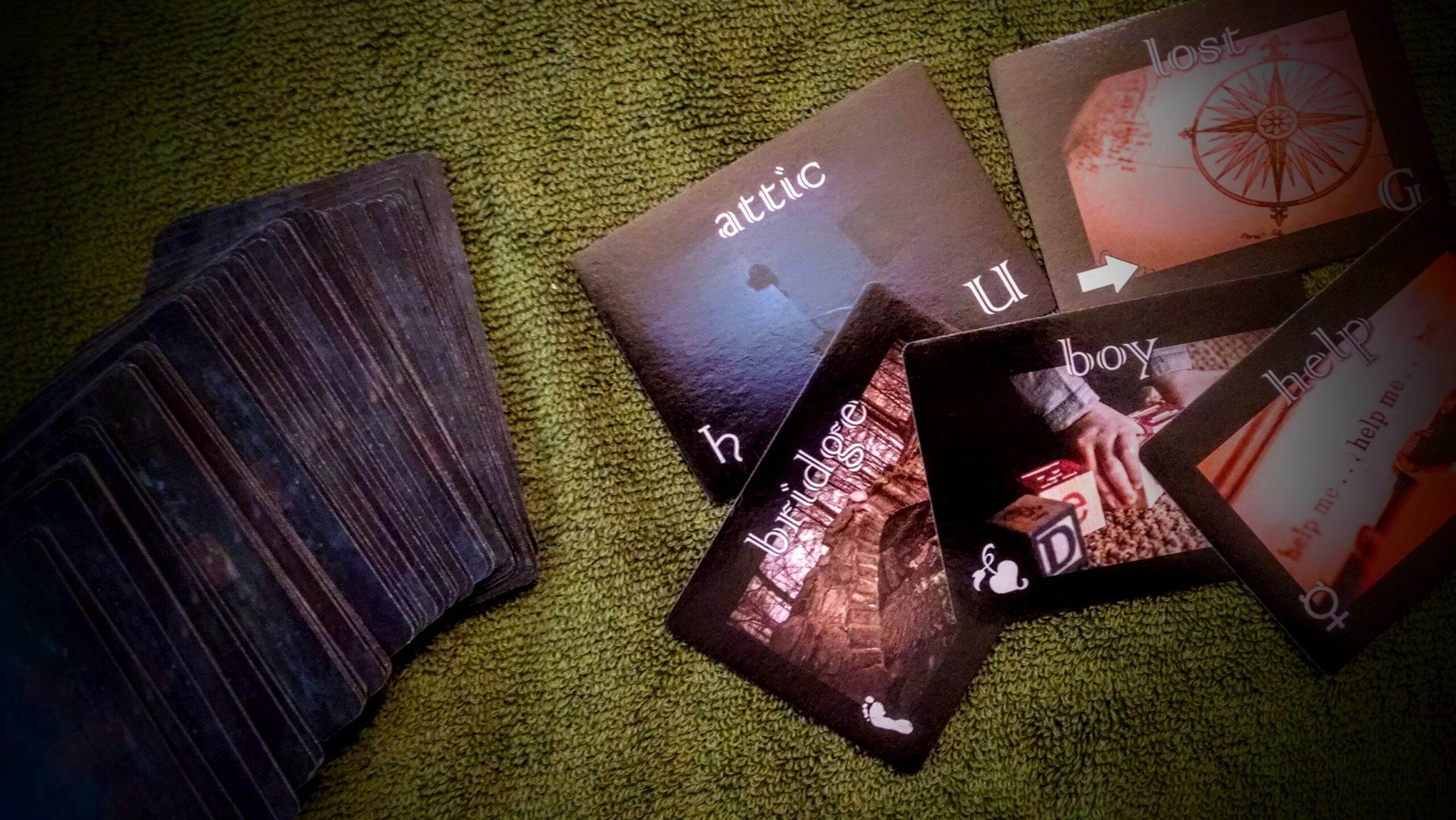 Tonight is another fun, free event with Theater 13. The Haunted Holiday will be at Sherlock's Baker Street Pub in Austin. We'll see the movie Ghost, the last film with Fred Astaire.
Like most ghost movies, this one is a slow build to a revelation. It's moody but fun…a classic kind of spooky tale. There is also snow, so that makes it Christmassy.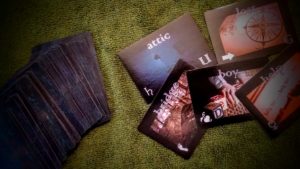 During the Interactive Intermission we're going to invite people to share any of their personal ghost stories and I'll break out my Konxari cards. This extraordinary tool was designed by artist, Matt Busch. It's a series of cards that present ideas that relate to death and the spirit world. Whereas a Ouija board—which we explored in October—is intended to make a direct connection, these are designed to help exercise intuition when dealing with hauntings and similar situations. We'll play with the cards and see if the group can use them to tune into something specific.
I'll report the results here later. Everything starts at 7:00, but come early for dinner!