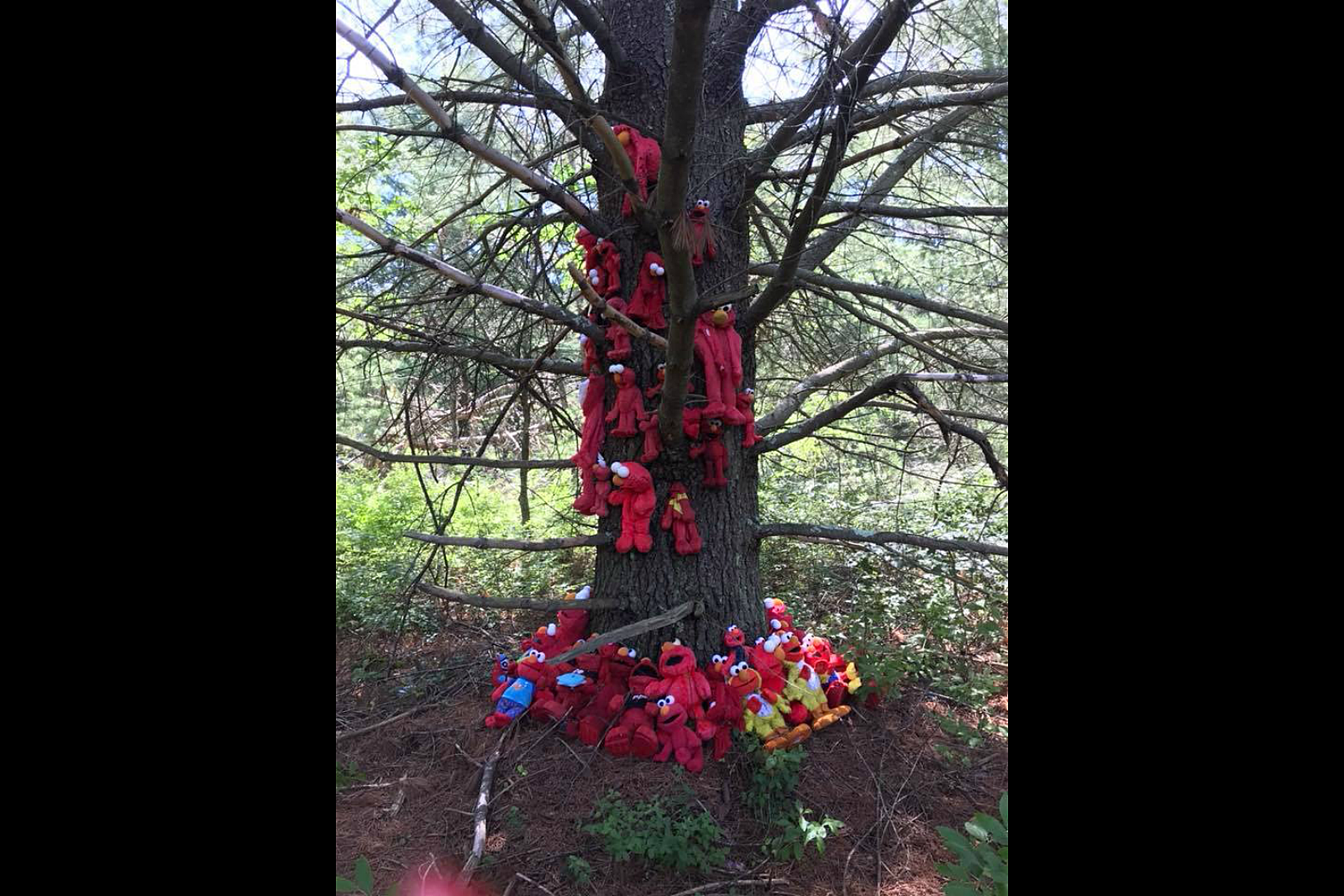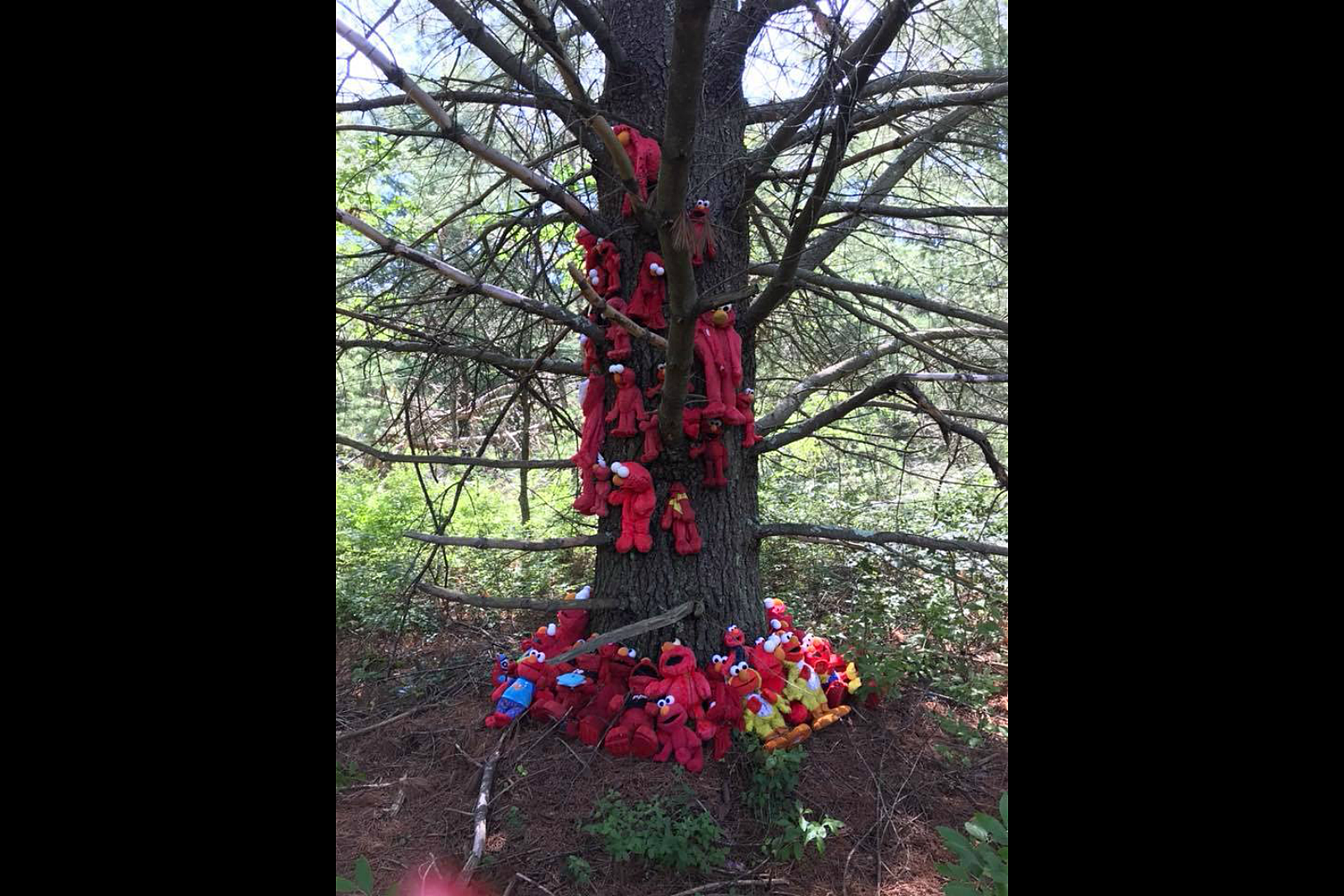 This happened a while back, but it's still pretty bizarre. According to Fun107, Julie Silvia was hiking with a friend in the woods near Plymouth, Massachusetts when they came across a strange sight, or is it a site?
A tree was draped in Elmo dolls. Elmo is, of course, a character from the children's show Sesame Street. He is beloved by many, and detested by some of the older fans of the show. Here is video of the strange discovery.
Is this art? Is this a sort of ritual site? Is this just where lost Elmo dolls go? Do they know where the socks from your dryer go?
When Julie posted the discovery, local residents were as puzzled as she was. No one really seems to know how this came to be. We hope that whoever is calling upon the power of Elmo is using this for good.