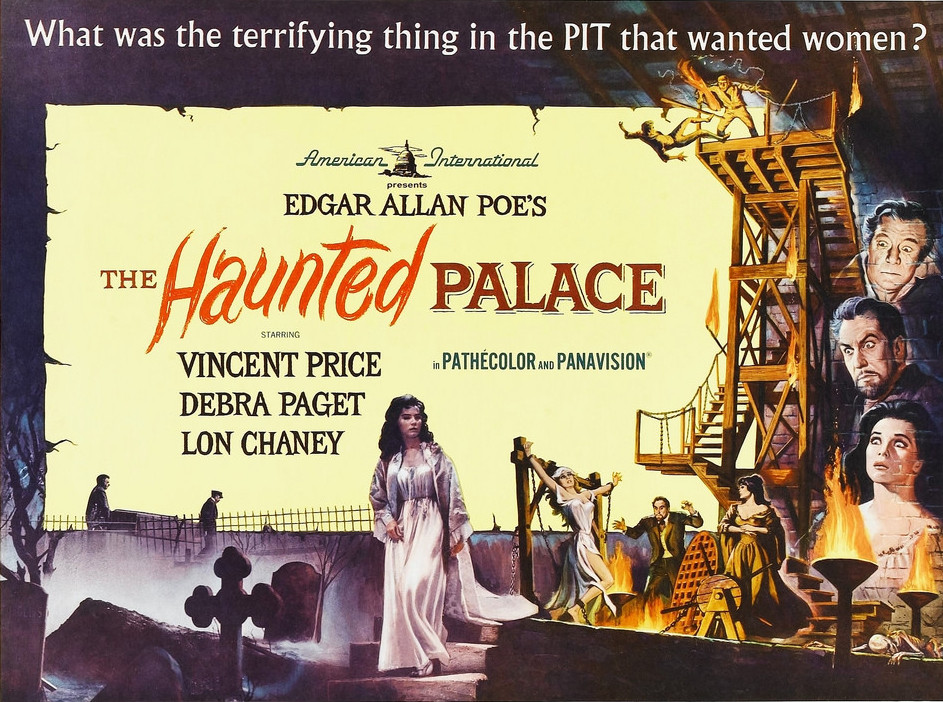 Vincent Price rules November's Vault of Horror
In November we dip further into the Vault for a film that is a little H. P. Lovecraft, a little Edgar Alan Poe, but all Vincent Price. It's The Haunted Palace! This is Price in one of his most villainous roles. Roger Corman creates a rich, gothic tapestry that sweeps us away!
You get two opportunities to join Saul Ravencraft for this celebration of horror. Come early to enjoy the pre-show reel. Saul will provide commentary in between the reels and deepen your appreciation for how this film came to life.
Doors open at 7:00. Pre-show reel begins at 7:30. Feature starts at 8:00.
November 9, at Doc's Drive-in. Food menu in addition to typical movie snacks and a chance to chill afterwards in the amazing underground speakeasy. Film shown on the gigantic drive-in screen! Purchase tickets
November 14, at Mister Tramps. Great food and beverages in the private viewing room. (21+ Venue) Just show up