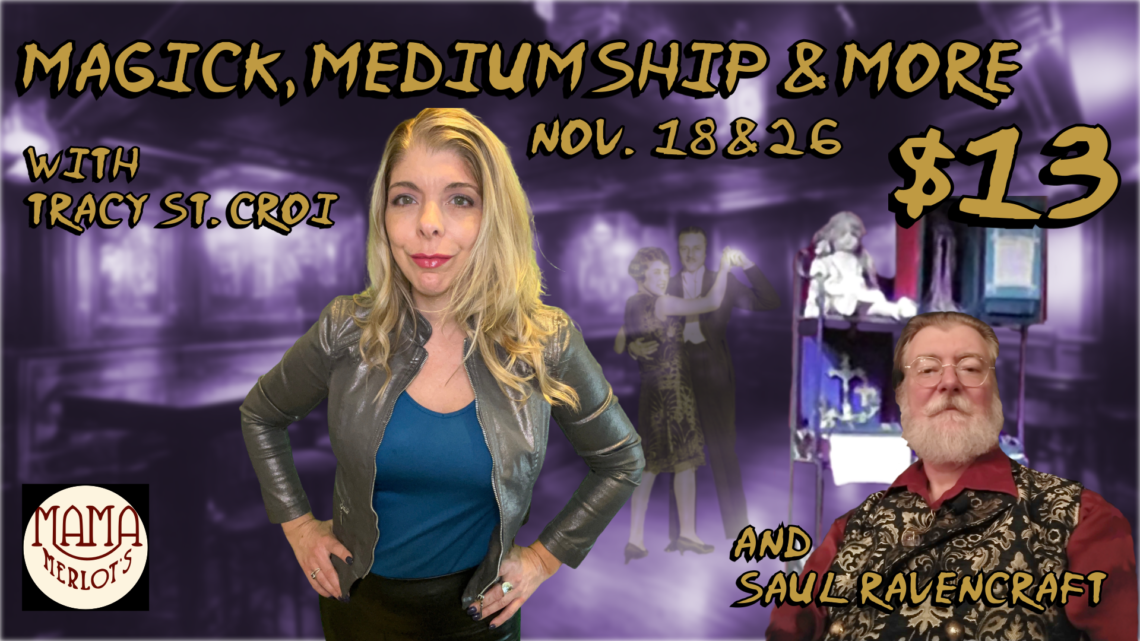 Magick, Mediumship & More With Tracy St. Croi & Saul Ravencraft
Are you ready for a night of mystery, magick and moments of what just happened?? Do you have questions about the spirit world you are dying to get answered? Don't miss this extraordinary interactive experience that may change the way you see… everything!
Saul brings pieces from his curated collection of bizarre artifacts. Mary, the haunted doll that was wreaking havoc in an antique store, will be there. You see a Hand of Glory, a sinister medieval artifact that demonstrates the depths of evil in some men's hearts. He'll share their stories with lore of humanity's attempts to contact the other side.
Tracy St. Croi brings her talent for witty & intuitive conversation, with the living and the dead. Combine this with Saul's occult insight and you have an evening you will be dying to tell your friends about.
All this, in the mysterious underground speakeasy at Mama Merlot's where the decor and expert mixology will transport you to another time.
All this for only $13!