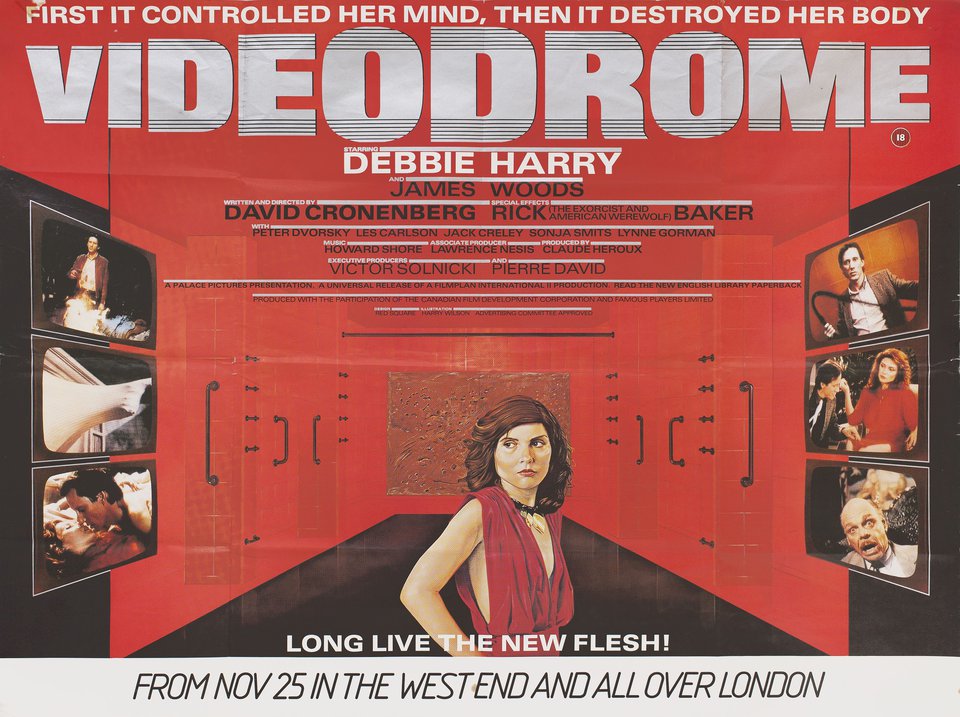 First it destroys your mind. Then it deststroys your body.
David Cronenberg has brought us some weird stuff: Scanners, The Fly, Dead Ringers. Many of his films feature a sort of invasive element, something that gets inside of you and changes you. Videodrome looks at a future where people are infected through technology. Though made in 1983, there are some echos of our present. Join us and experience Videodrome. First it controls your mind. Then it destroys your body.
You get two opportunities to join Saul Ravencraft for this celebration of horror. Come early to enjoy the pre-show reel. Saul will provide commentary in between the reels and deepen your appreciation for how this film came to life.
June 12th, at Mister Tramps. Great food and beverages in the private viewing room. (21+ Venue) Just show up. Preshow starts at 7:30pm. Feature begins at 8:00pm. (Join Facebook Event)
June 14th, at Doc's Drive-in. Food menu in addition to typical movie snacks and a chance to chill afterwards in the amazing underground speakeasy. Film shown on the gigantic drive-in screen! Preshow at 6:30pm. Feature starts at 7:00pm. (Join Facebook Event)