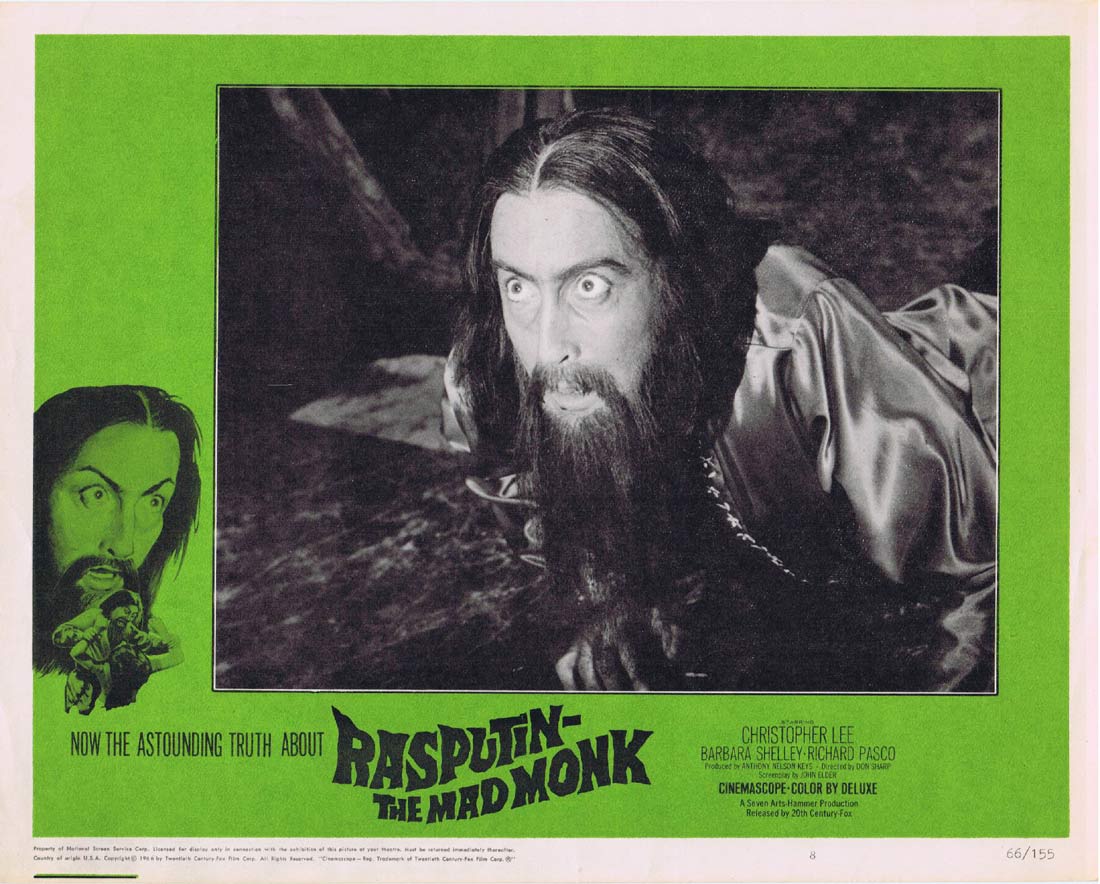 Experience the madness in April
Hammer Films carved a niche for itself with stylish horror films, pushing the boundaries of what was permissible. Saul grew up on their Dracula films, replayed on the television afternoon movie. Here, Hammer gives us a monstrous take on the historical character of Grigori Rasputin, with a supernatural twist. Is this a biopic? Not even remotely. It is an insane romp with Christopher Lee as the mysterious so-called monk who devastated the Russian aristocracy. Here, Rasputin is portrayed as an almost demonic presence bent on doing evil. It has everything that makes a film Hammer, and Lee is delightfully dark and violent.
You get two opportunities to join Saul Ravencraft for this celebration of horror. Come early to enjoy the pre-show reel. Saul will provide commentary in between the reels and deepen your appreciation for how this film came to life.
April 10th, at Mister Tramps. Great food and beverages in the private viewing room. (21+ Venue) Just show up. Preshow starts at 7:30pm. Feature begins at 8:00pm. (Join Facebook Event)
April 12th, at Doc's Drive-in. Food menu in addition to typical movie snacks and a chance to chill afterwards in the amazing underground speakeasy. Film shown on the gigantic drive-in screen! Preshow at 6:30pm. Feature starts at 7:00pm. (Join Facebook Event)