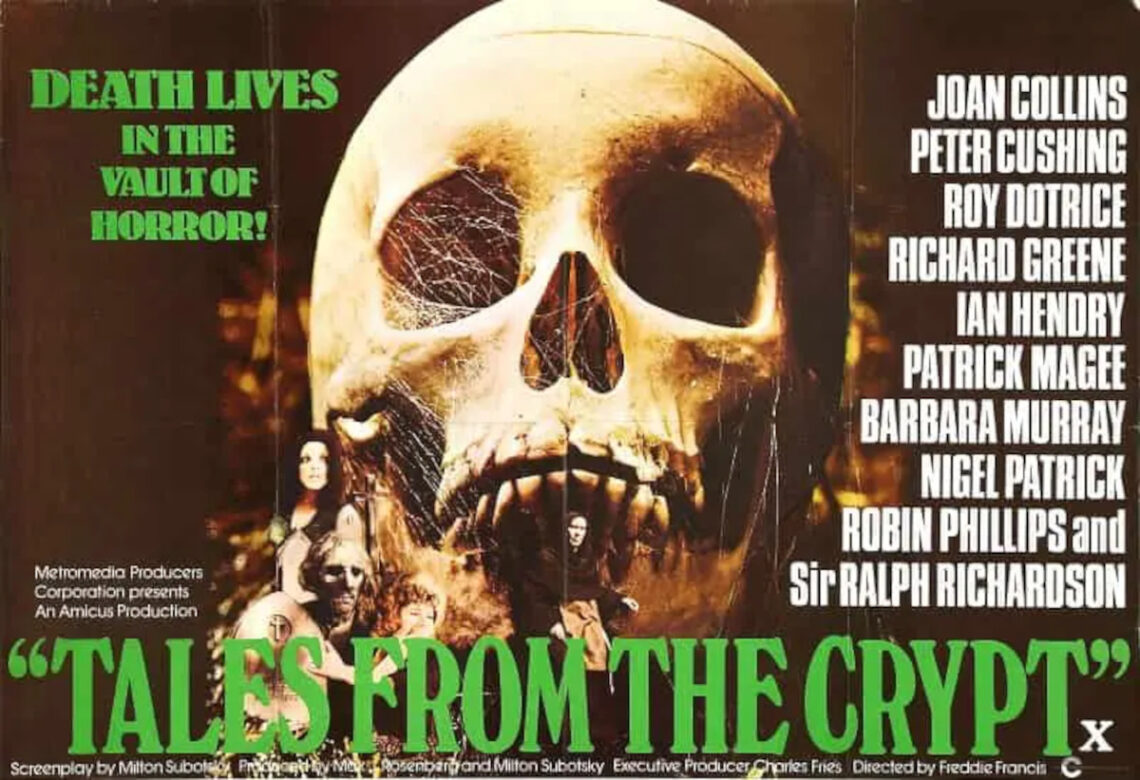 Before the Crypt Keeper there was the Crypt Keeper!
In 1972, Ralph Richardon donned a black robe to confront a group of travelers with the sins of their past. Amicus Productions brings us this anthology film with some genuinely creepy moments. Saul's personal favorite is the story with the blind patients. You'll find out!
Take a break from the holiday madness for some old-school horror.
You get two opportunities to join Saul Ravencraft for this celebration of horror. Come early to enjoy the pre-show reel. Saul will provide commentary in between the reels and deepen your appreciation for how this film came to life.
Doors open at 7:00. Pre-show reel begins at 7:30. Feature starts at 8:00.
December 12th, at Mister Tramps. Great food and beverages in the private viewing room. (21+ Venue) Just show up
December 14th, at Doc's Drive-in. Food menu in addition to typical movie snacks and a chance to chill afterwards in the amazing underground speakeasy. Film shown on the gigantic drive-in screen!